Xterio: Accelerating Game Development with Particle Network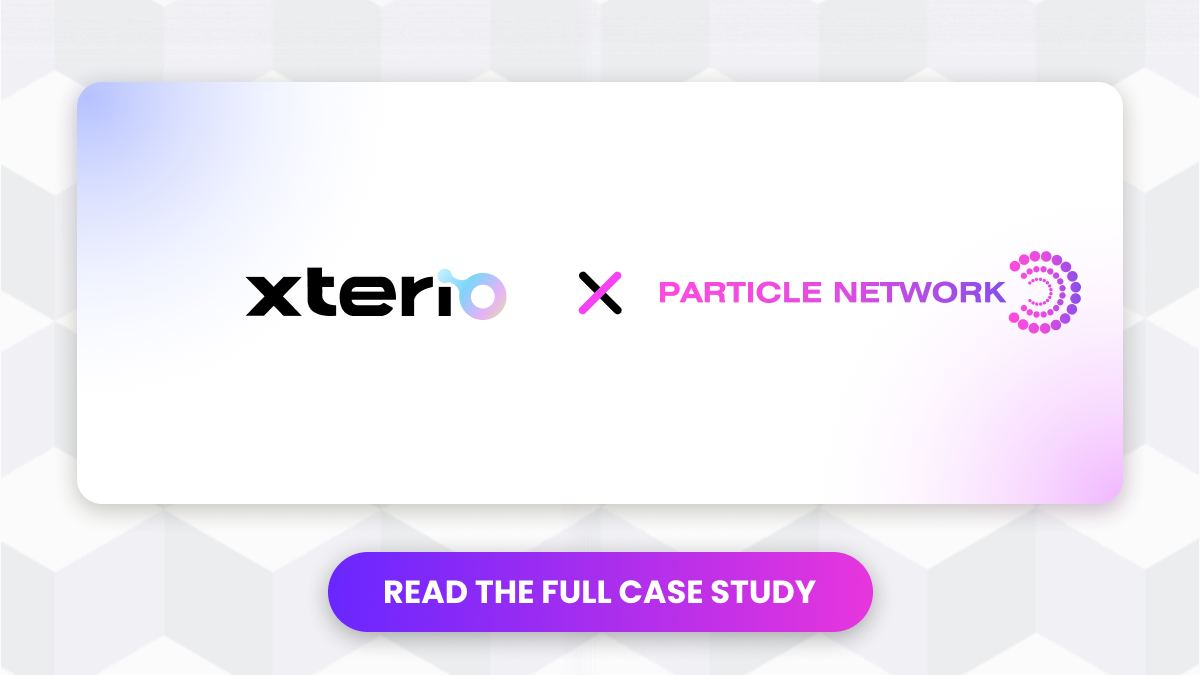 Table of Contents:
In a rapidly evolving gaming universe, where innovation and immersive experiences stand at the forefront, Xterio emerges as a trailblazing game publisher and web3 distribution platform. By embracing Web3 development and collaborating with Particle Network, Xterio is not only staying ahead of the technological curve but also unlocking vast potential in game development and publishing. This partnership aims to enhance both the player experience and the developer's capabilities, transforming the way games are created, played, and enjoyed.
Industry & Use Case
Industry: Gaming
Use case: Web2 Social Login & Multi-Party Computation (MPC) + Account Abstraction Wallet
Chain: BNB Chain
With over $50M raised for its ecosystem, Xterio is making monumental strides in the gaming world. Their emphasis on player ownership and web3 native universes that transcend traditional platform barriers is shaping the future of gaming across multiple genres.
Advantage of Using Particle Network:
Xterio's collaboration with Particle Network has le d to remarkable achievements:
1. Impressive Uptime: An unparalleled uptime rate of 99.99%, minimising disruptions and providing uninterrupted gaming experiences.
2. Swift Development: Accelerating the development process, Xterio has achieved a market-ready state for new games in 90 days or less, setting a new industry benchmark.
3. Seamless Interactions: With a perfect track record of 0% for limited requests, Xterio ensures continuous and smooth user engagements, enhancing overall player satisfaction.
These milestones not only add efficiency to Xterio's operations but also enable the creation of high-quality, innovative content.
Challenges & Solutions:
The road to innovation was not without challenges:
1. Complex Onboarding for Web2 Users: Transitioning users from Web2 to Web3 required an intelligent strategy and expertise in Web3 wallet creation, blockchain understanding, and secure cryptographic key management. Particle Network's solutions made this transition seamless.
2. Ensuring Rapid Development and Integration: Comprehensive understanding of various protocols and APIs was essential for integrating Web3 components, ensuring platform scalability, and writing secure smart contracts. Collaboration with Particle Network ensured timely and effective integration.
3. Tackling Liquidity Fragmentation: Overcoming this challenge required focusing on cross-chain interoperability, integrating decentralized exchanges, and adapting to diverse token standards. Particle Network's support was instrumental in navigating this complex terrain.
Statistics
The statistical milestones reflect Xterio's vigorous commitment to revolutionizing the gaming industry:
- Over $50M for Xterio's ecosystem
- 99.99% uptime rate
- A remarkable 90-day time-to-market
These numbers paint a picture of a company dedicated to innovation, quality, and customer satisfaction.
Customer Testimonial

"Working with the Particle Network team has been a fantastic experience for us at Xterio. Their technology and product expertise have simplified user onboarding and enabled us to focus on delivering immersive gaming experiences powered by digital ownership. We couldn't have asked for a better partner in our Web3 journey!" — De Yi, Technical Director at Xterio
Conclusion
Xterio, with the strategic support of Particle Network, is redefining the gaming industry's landscape. By weaving advanced technologies seamlessly into the gaming experience, this partnership stands as a beacon of how collaboration, technological innovation, and focused expertise can reshape an industry. As they continue to break new ground, gamers, developers, and the industry at large can anticipate a future enriched with cutting-edge experiences, all thanks to Xterio's visionary approach and Particle Network's technological mastery.
Building Web3 Applications with Ease
Particle Network's tools enable developers to harness the power of Web3. With features like plug-and-play Web2 login integration, simplified wallet creation, and functionalities like on/off-ramp and token swaps, EthSign's integration is more than a new solution; it's a leap forward in the industry. This groundbreaking collaboration represents an inspiring vision of the future of legal technology and provides a roadmap for continued innovation and growth in the space.
---
Particle Network's Modular Smart Wallet-as-a-Service solutions are 100% free for developers and teams. If you have any inquiries about integrating with us, feel free to book a meeting with one of our agents!
---
About Particle Network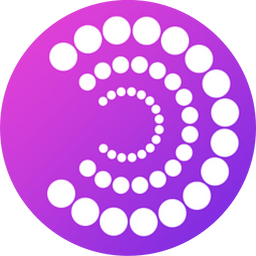 Particle Network is building the Intent-Centric Access Layer of Web3. Particle's Modular Smart Wallet-as-a-Service tools allow developers to tap into MPC-TSS and social logins to enable self-custodial, dApp-embedded wallets accessible through users' Web2 accounts. This also allows them to tap into ERC-4337 account abstraction, enabling a seamless experience with maximum flexibility. Particle's next evolutionary steps include the introduction of Omnichain Abstraction, a Confidential zkStack, and the Intent Fusion Protocol, elevating users' experience within dApps and paving the way for mass Web3 adoption.
About the author(s)