The New Era of Digital Art: zeroone & Particle Network Integration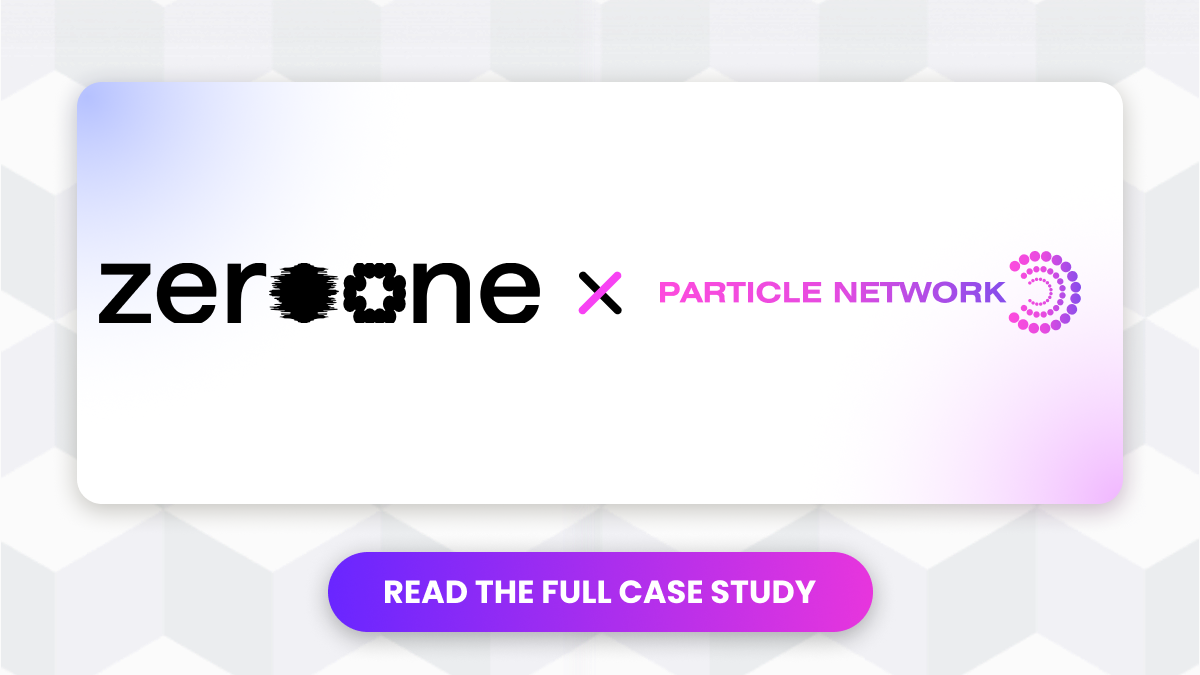 Table of Contents:
Introduction
zeroone stands out as a creative cultural discovery and distribution platform, dedicated to redefining creators' sense of ownership beyond mere 'likes'. Its commitment to providing an inclusive, cost-free environment for creation and collection resonated with us at Particle Network. By integrating Auth and wallet services through our collaboration, we aim to significantly enhance the user experience on zeroone, making the journey into the digital art space smoother and more enjoyable for all involved.
Industry & Use Case
Industry: Digital Art & Creative Culture
Use case: Global creative sharing, unrestricted creation & collection
Chain: Avalanche
The Power of zeroone:
- Open Expression: zeroone's platform fosters a space where creativity is universally accessible.
- Beyond Likes: zeroone offers a unique avenue for users to support creators by collecting their works, emphasizing genuine appreciation.
- Secure Storage: Through blockchain integration, zeroone prioritizes the safeguarding and longevity of artistic creations.
Why zeroone Partnered with Particle Network:
zeroone's vision for expansive creative sharing resonated with us:
- User-Focused Transition: Transitioning from Web2 to Web3 can be complex. Our collaboration aims to ensure zeroone users find this transition both intuitive and hassle-free.
- Custom Solutions for Distinctive Needs: Understanding that every platform has its nuances, we offered tailored tools that align with zeroone's specific requirements.
- Launching with the Future in Sight: zeroone's goal of a robust launch and a forward-thinking platform matched well with our extensive developer resources.
Key Considerations zeroone Aimed to Address:
Streamlined Signup and Art Collection:
Understanding the complexity of digital art collection on the blockchain, we introduced our Auth Service, including the Web2 Social Log-in tool, to simplify the process. It offers zeroone users a familiar gateway into Web3, aiming for a frictionless experience. Our Auth Service's daily functionality allows users access to a key pair via flows that are indistinguishable from Web2.0 logins, significantly improving the user onboarding experience. With this service, users don't need advanced blockchain knowledge to interact with platforms and dApps, making the transition into the digital art space smoother.
Centralized Art Management with Particle's Wallet:
With the vast and diverse nature of digital art, having a consolidated view of one's collection becomes crucial. Our MPC-TSS Wallet (EOA) and ERC-4337 compatible contract wallet (AA) Wallet SDK offers just that. Now, zeroone users can seamlessly manage and view their collections all in one place through the Particle Wallet, enjoying added benefits like fiat-to-crypto conversions and in-app token swaps, enhancing the user experience significantly in the digital art domain.
Economical Transactions with Particle's AA Wallet:
The digital art space poses challenges, with high gas fees being a significant deterrent. Our AA Wallet addresses this concern through its gasless transaction feature, ensuring a more economical transaction experience for zeroone users. By employing Account Abstraction, our wallet facilitates innovative solutions to the gas fee issue. Users can now benefit from features like paying for fees in stablecoins or other ERC-20 tokens, and gas abstraction mechanisms that enable fee payment in any token from their portfolio
Robust Art Protection with Particle's Tech:
The value of art extends beyond the monetary aspect; it holds emotional significance. In collaboration with zeroone, we prioritize top-notch security through our advanced wallet technology. Utilizing the robustness of MPC-TSS wallets, we distribute the private key for digital assets across multiple servers, significantly hindering any unauthorized access or compromises, even if an attacker infiltrates one or more servers. This security measure not only safeguards every piece of art on zeroone but also provides users with peace of mind and the convenience of seamless transactions, enhancing their overall experience in the digital art space.
For tech to revolutionize, it needs a rock-solid back-end and an effortlessly simple front-end. If it isn't user-friendly, it won't truly transform. At zeroone, we're expanding blockchain's reach. Particle Network's robust solution, combining strong infrastructure with a seamless interface, enables us to transition web2 users to the web3 sphere. Their approach is pivotal in breaking down technical barriers. As we reflect on our journey, it's clear that Particle Network has been crucial, supporting our vision to be the primary web3 onboarding tool for web2 creative thinkers globally.

Ludovica Rosi — Co-founder at zeroone
Conclusion
Our collaboration with zeroone demonstrates the promising outcomes of blending innovative ideas with effective tech solutions. Together, we aim to create a digital art landscape that is user-friendly, secure, and community-oriented. By simplifying the transition to Web3, offering economical transaction experiences, and ensuring robust security, we are taking significant steps toward a more accessible digital art domain. We are excited about this journey and look forward to the shared successes that lie ahead.
---
Particle Network's Modular Smart Wallet-as-a-Service solutions are 100% free for developers and teams. If you have any inquiries about integrating with us, feel free to book a meeting with one of our agents!
---
About Particle Network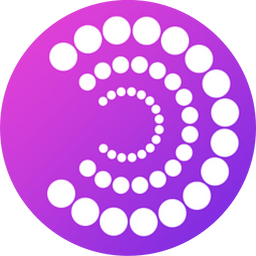 Particle Network is building the Intent-Centric Access Layer of Web3. Particle's Modular Smart Wallet-as-a-Service tools allow developers to tap into MPC-TSS and social logins to enable self-custodial, dApp-embedded wallets accessible through users' Web2 accounts. This also allows them to tap into ERC-4337 account abstraction, enabling a seamless experience with maximum flexibility. Particle's next evolutionary steps include the introduction of Omnichain Abstraction, a Confidential zkStack, and the Intent Fusion Protocol, elevating users' experience within dApps and paving the way for mass Web3 adoption.
About the author(s)