Striking the Perfect Chord in Web3: Sonorus and Particle Network's Harmonic Alliance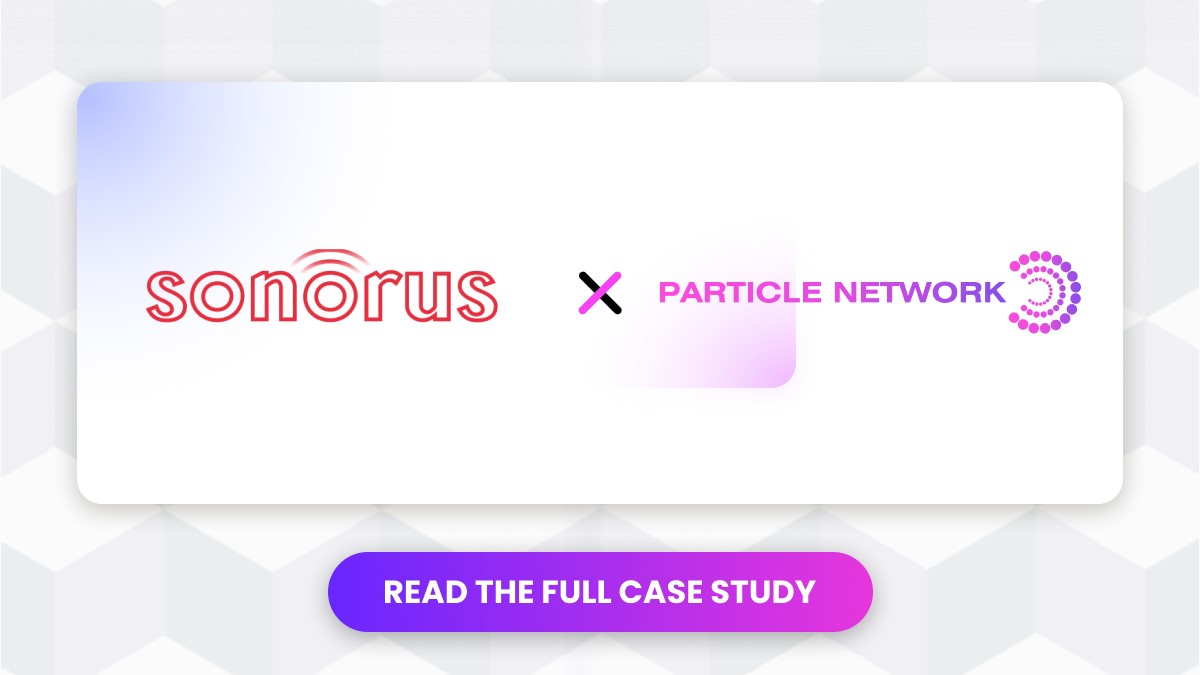 Table of Contents:
Sonorus stands as a revolutionary Web3 music protocol, reshaping how music is discovered, and monetized in an ever-evolving digital landscape. With the power of blockchain, Sonorus introduces a game-changing, community-driven music discovery and distribution platform where the true value of music is celebrated, its originality honored, and its beauty magnified for the world to hear.
To date, Sonorus has been initiating mechanisms based on music consensus, allowing countless music lovers to earn from the music they love and the consensus behind the pieces, and has already curated a robust catalog of community-favored NFTs.
Industry & Use Case
Industry: Web3 Music NFT
Use Case: Music discovery and distribution
Chains: BNB Chain
Key Considerations Sonorus Aimed to Address:
- Authentic User Engagement with Music NFTs: Sonorus aspired to create an ecosystem where fans and artists could engage effortlessly. Ensuring seamless access to their music NFTs was pivotal.
Particle Network's plug-and-play solutions for simplified Web3 app development, including seamless Authentication (Web2 Social Log-in to Web3 Wallet creation), Wallet-as-a-Service (MPC-TSS & Account Abstraction), and NFT solutions tool proved indispensable. It ensured that fans, whether new to Web3 or veterans, could effortlessly immerse themselves in the Sonorus universe, collecting, trading, and appreciating music NFTs.
- Secure Music NFT Wallet Management: Handling unique music NFTs requires precision and a robust platform.
Particle Network's wallet solution enabled Sonorus users to manage their music NFT collections with ease, ensuring that every piece of music NFT is readily accessible and secure.
Secure Music NFT Wallet Management and $RUS Token Safety: Apart from Music NFTs, Particle's wallet also guarantees the safety of $RUS tokens. All earnings on Sonorus are settled in $RUS, so Particle ensures top-tier security for all yields on Sonorus, while also providing a platform where users can manage their music NFT collections with ease.
"Collaborating with Particle Network was a harmonious union. Their tools resonated with our vision, helping us orchestrate a platform where music and technology find their perfect rhythm." — Michael Chang, CEO at Sonorus
Solution — Why Sonorus Chose Particle
The alliance between Sonorus and Particle Network was sparked by key drivers:
- Enhanced User Experience: Particle's Authentication (Web2 Social Log-in to Web3 Wallet creation) tool simplified the Sonorus onboarding process. With just a Web2 login, users automatically obtain a Web3 wallet, granting seamless access to the Sonorus experience.
- Rich NFT Wallet Features: Particle Network offers a comprehensive SDK toolkit. Sonorus was thus able to optimize their user experience, granting users unparalleled management of their music NFTs.
- Easy Crypto Purchases Directly Within the Platform: Through the integration of Particle Network's in-dApp wallet, Sonorus offers users the capability to purchase BNB using fiat directly within the platform. This feature simplifies the transaction process, allowing users to buy BNB without the need for external platforms or applications. By offering in-dApp BNB purchases, Sonorus aims to streamline the user journey and cater to a broader audience, regardless of their crypto familiarity.
- Quick and Seamless Integration: Particle Network's plug & play solution, paired with their clear developer documentation, facilitated Sonorus's smooth integration, allowing them to amplify their platform's capabilities promptly.
The Results? Amplified Engagement and NFT Sales with Particle.
With Particle Network by their side, Sonorus witnessed a monumental 180% upswing in user engagement within months. Music NFT sales saw a 140% surge, establishing unparalleled trust and excitement among the community. Dive into the harmony here: https://linktr.ee/sonorusprotocol
Conclusion
Sonorus and Particle Network, pioneers in their fields, have crafted a symphony of innovation and accessibility in the world of Web3 music engagement.
Their collaborative masterpiece hints at a future where music NFTs are not mere collectibles but are central to how the world engages with and values music.
By harmonizing cutting-edge technology with soul-stirring melodies, they are laying down the tracks for a future where the music industry is equitable, transparent, and universally accessible.
Building Web3 Applications with Ease
Particle Network's tools enable developers to harness the power of Web3. With features like plug-and-play Web2 login integration, simplified wallet creation, and functionalities like on/off-ramp and token swaps, EthSign's integration is more than a new solution; it's a leap forward in the industry. This groundbreaking collaboration represents an inspiring vision of the future of legal technology and provides a roadmap for continued innovation and growth in the space.
---
Particle Network's Modular Smart Wallet-as-a-Service solutions are 100% free for developers and teams. If you have any inquiries about integrating with us, feel free to book a meeting with one of our agents!
---
About Particle Network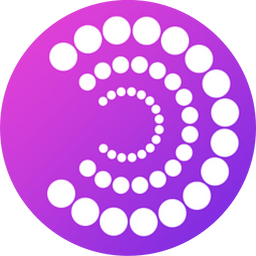 Particle Network is building the Intent-Centric Access Layer of Web3. Particle's Modular Smart Wallet-as-a-Service tools allow developers to tap into MPC-TSS and social logins to enable self-custodial, dApp-embedded wallets accessible through users' Web2 accounts. This also allows them to tap into ERC-4337 account abstraction, enabling a seamless experience with maximum flexibility. Particle's next evolutionary steps include the introduction of Omnichain Abstraction, a Confidential zkStack, and the Intent Fusion Protocol, elevating users' experience within dApps and paving the way for mass Web3 adoption.
About the author(s)