Ultiverse and Particle Network: Bridging the Web2 to MetaFi Frontier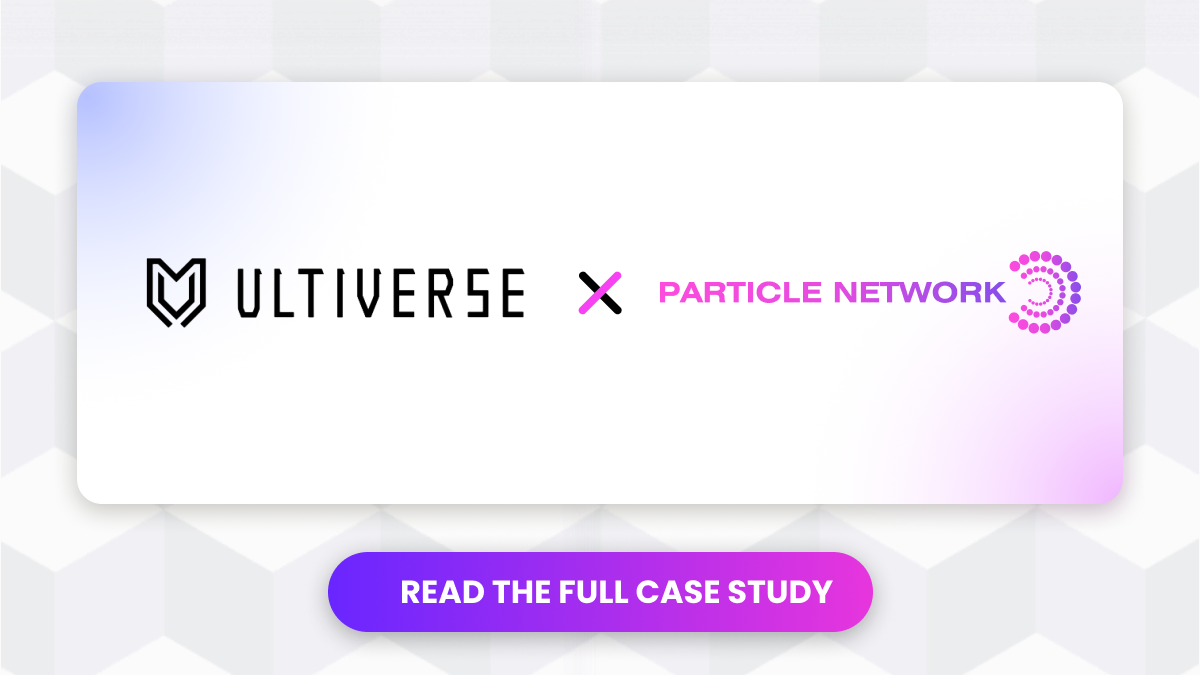 Table of Contents:
Ultiverse emerges as a pioneering MetaFi project, orchestrating a seamless blend of DeFi, NFT, Web3 games, and the metaverse to build the Ultiverse MetaFi Ecosystem. At the heart of Ultiverse lies Terminus City, a bustling social hub and virtual metropolis around which many innovative products revolve. These offerings beckon a diverse user base to engage with UltiverseDAO, enriching the broader Ultiverse MetaFi Ecosystem.
The Ultiverse MetaFi Ecosystem is a complex framework that comprises four major pillars:
The Metaverse, which includes Terminus City and Mission Runner.
Web3 Games, such as Bingo0x, Meta Merge, Cyber8Ball, Cricket Fly, EndlessLoop, MetaGF-Moonlight AI, and more.
NFTs, including ElectricSheep, Ultiverse-Moonlight, Meta Merge, Cyber8Ball, Cricket Fly, etc.
Media comprises Ultiverse Live Shows, Meta Merge Live, and Ultiverse's social media platforms.
The alliance with Particle Network has significantly propelled Ultiverse's mission further into the MetaFi domain, marking a milestone in its journey.
Collaboration Highlights:
The collaboration with Particle Network has been a cornerstone in addressing several pivotal challenges faced by Ultiverse:
1. User Onboarding:
Transitioning from traditional web interfaces to the new realm of Web3 can be daunting for many. Particle Network's Authentication tool has simplified this transition, making the onboarding process user-friendly and less intimidating for newcomers. This tool enables plug-and-play integration with Particle's SDK, allowing dApps and developers to leverage the SDK easily. Among other advantageous functions, it facilitates the integration of social logins straight into their dApps with only two lines of code, significantly easing the onboarding journey for both developers and end-users.
2. Asset Management:
The seamless interaction between a user's digital wallet and decentralized applications (dApps) or NFT platforms is enabled through Particle's wallet SDK integration, facilitating various interactions, including buying, selling, and transferring NFTs. Particle's MPC-TSS Wallet is central to this integration, which has adeptly streamlined the management of NFTs and in-game assets. It has fostered user trust by bolstering the security framework, rendering the digital asset landscape more secure, user-centric, and efficient. The robust architecture of the Particle Wallet underscores its pivotal role in promoting a seamless and secure digital asset management ecosystem.
3. Fiat On-Ramp Functionality:
The Particle Wallet extends user-friendly fiat on-ramp functionality within its wallet widget UI, simplifying the process for users to purchase crypto using various payment options. Whether through a credit card, debit card, or other payment channels, this feature lowers the entry barrier for individuals new to crypto, making the transition to the MetaFi ecosystem of Ultiverse smoother and more accessible. Particle Wallet is crucial in expanding the user base and fostering a more inclusive MetaFi environment by offering a straightforward path from fiat to crypto.
Why Ultiverse Chose Particle:
Ease of Integration: Particle Network's plug-and-play solutions and comprehensive developer documentation facilitated a smooth and swift integration process. This ease of integration allowed Ultiverse to promptly enhance its platform's capabilities, aligning well with its agile development ethos.
Enhanced User Experience: The tools provided by Particle Network have significantly enriched the user experience within the MetaFi ecosystem. By making Ultiverse's offerings easily accessible, they've lowered the entry barrier for a broader audience, thus fostering inclusivity.
Results:
The collaboration has borne fruit with notable improvements in user engagement and a more secure and user-friendly environment for managing digital assets. The synergy between Ultiverse and Particle Network continues to drive innovation, making MetaFi more accessible and engaging for a broader audience.
Conclusion:
The partnership between Ultiverse and Particle Network exemplifies a successful endeavor in navigating the intricacies of MetaFi. They are making significant strides towards a more inclusive and user-friendly MetaFi ecosystem by simplifying user onboarding and asset management. This case study serves as a testament to the potential of collaborative efforts in unlocking new horizons in the MetaFi domain, setting a precedent for others in the industry.
---
Particle Network's Modular Smart Wallet-as-a-Service solutions are 100% free for developers and teams. If you have any inquiries about integrating with us, feel free to book a meeting with one of our agents!
---
About Particle Network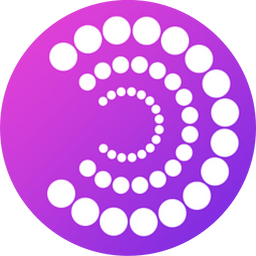 Particle Network is building the Intent-Centric Access Layer of Web3. Particle's Modular Smart Wallet-as-a-Service tools allow developers to tap into MPC-TSS and social logins to enable self-custodial, dApp-embedded wallets accessible through users' Web2 accounts. This also allows them to tap into ERC-4337 account abstraction, enabling a seamless experience with maximum flexibility. Particle's next evolutionary steps include the introduction of Omnichain Abstraction, a Confidential zkStack, and the Intent Fusion Protocol, elevating users' experience within dApps and paving the way for mass Web3 adoption.
About the author(s)